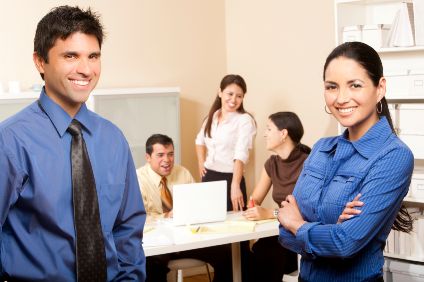 HUMAN RESOURCES CONSULTANCY SERVICES
We offer a full range of human resource consultancy services, all designed to help improve organisation efficiency and effectiveness.
These are always put together using our knowledge and experience of what actually works, and we design and deliver consultancy interventions that provide real benefits for individuals, work teams and the organisation itself.
The purpose of such assignments is to realise the full potential of people within the organisation by strengthening the links between human resource and business strategy.
Typical assignments include:
Competency Based Performance Management Systems - Assessment & Development Systems - Training Needs Analysis & Assessment
DEVELOPING & IMPLEMENTING COMPETENCY BASED, PERFORMANCE MANAGEMENT SYSTEMS
We help you focus on developing and implementing competency frameworks to improve your selection and development decisions; the organisational climate and motivation of staff; your performance management process and succession planning.
Competency Based Performance Management Systems support the organisation by providing a structure within which performance objectives can be set, monitored and managed to ensure that the organisational goals and strategy are achieved.
Competencies are descriptions of effective behaviours, skills, knowledge and characteristics, which define the performance levels expected by the organisation.
All competencies can be measured, and a Competency Based Performance Management System measures performance against the competencies.
Without a Competency Based Performance Management System, staff may be working to achieve objectives that do not align with the organisation's goals.
We jointly work with organisations to design, develop, implement and embed a Competency Based Performance Management System that meets the needs of the organisations strategy, culture, needs and staff.
Where organisations want to use an existing competency framework, we will work with an organisation to build and implement a Performance Management System around this framework.
ASSESSMENT & DEVELOPMENT CENTRES
We work with you to design and deliver assessment and development centres for selection and development of staff, against relevant, job-specific competencies and behaviours.
This includes designing of competencies and exercises, managing and facilitation of the centres using psychometric ability and personality measures, and compiling detailed reports on candidates.
To ensure that the right person is matched with the job or future position, the assessment centre/development centre processes that we design with you are based upon thorough analysis of the position and the competencies required to effectively carry it out.
We ensure that the materials designed to be used are as close to the realistic business activities of the positions as possible. We also pay close attention to the reliability and validity of this material.
To support in-house staff in running Assessment/Development Centres, we also provide training in competency based interviewing, objective observation, objective recording and evaluation techniques.
TRAINING NEEDS ANALYSIS AND ASSESSMENT
Where budgets are tight and change is constant, choosing the most cost-effective means to meet training requirements is crucial.
Our Training Needs Analysis and comprehensive assessment ensure that you receive effective training only where your organisation needs it.
By reviewing an organisation's ability & capability to deliver against its existing business objectives we are able to identify any critical skills gaps.
Our experienced consultants then develop a suitable programme of training options for your business – clearly mapped against the results of the review – to fill these gaps.
In developing this programme they take into account learning effectiveness, cost and organisational considerations, to ensure that you receive maximum benefit.
The Training Needs Analysis will include a report on the full target audience, business objectives, cultural and technical infrastructure.